Ayesha Omar AKA "Khubsuraat" is one of the most famous and iconic actress and model of our Pakistan showbiz industry. She is also known to be a good dancer as well. We have seen her performing on item song Tutti Frutti in her movie Karachi sy Lahore.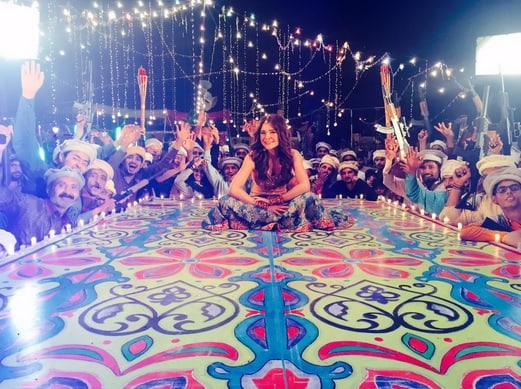 Recently, Ayesha Omar shared a video of her dancing along with her friends on her Instagram account that goes viral all around the social media and it's trending as well. In the video, she is seen dancing and enjoying along with her friends. Her fans and followers are admiring her dance video and praising her dance moves. As we know the lady is anti-social and she doesn't put up many pictures and videos on her social accounts. So this new dance video seems kind of retreat for her fans and followers.
Are you also a fan of Ayesha Omar? Stay Tuned to Showbiz Pakistan for latest news and updates.