Yasir Hussain is one of the trendy actors. He is a well-known comedian as well. Yasir now seems to be one of the most trending actors when it comes to controversy or an argument in the present time. He generally speaks about every on-going showbiz debate. Recently, he was being criticized for playing as Ertugrul Ghazi by the Pakistani audience. Well, he knows his way to do shutup calls on such comments and controversy as well. Presently, on twitter, #YasirHussain is trending on number two in Pakistan due to the heat of conversation between Yasir Hussain and Anoushey Ashraf regarding calling out Ertugrul Stars as "Kachra."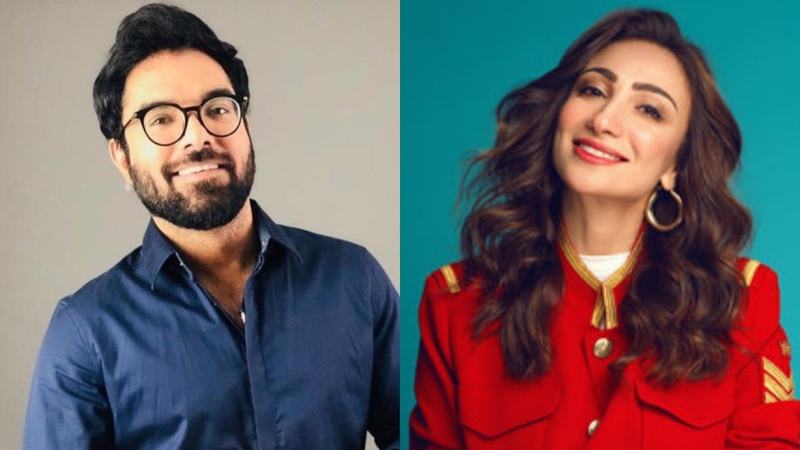 Yasir Hussain Criticized Ertugrul actors as "International trash"
He shared a tweet highlighting the Ertugrul stars on Yasir's latest Instagram story, and it was much familiar to Ertugrul Ghazi. The tweet was labeled as Pakistani Turgut and Pakistani Ertugrul. In the reply of this tweet, Yasir Hussain concluded that Pakistani could never grasp attention like Turkish equivalently.
She further said that Ertugrul stars have put up their remarkable performance, which we can see in the drama serial. She also noted that the Ertugrul drama serial is worth watching and enlightening series for all of us.
His screenshot's story becomes a hot topic for controversy and gossip because of his irrelevant words. In his story's reply, Anoushey Ashraf concluded that the drama serial Erugrul Ghazi is a masterpiece, and whoever is calling out a trashed content should know that no one out here is a piece of trash. If Yasir didn't like the content, yet we should all support and recognition actors worldwide.
Well, his words have become the meme material for Yasir Hussain. His fans, along with the celebrities, are roasting him for his cruel words against Ertugrul stars.
On which side of the dispute are you? Comment down in the comment section below and let us know your thoughts.
What's your Reaction?
Love
0%
Smile
0%
Haha
0%
Sad
0%
Star
0%
Weary
0%