Mohsin Abbas Haider is one of the most famous and iconic actors of the Pakistani Drama Industry. He is a writer and singer as well. He is famous for being a DJ in Mazakraat. It's been a long time, We haven't seen Mohsin Abbas Haider on our television screens. His last seemed to appear on only a few projects Diwar-e-Shab, Mujhy Tum Pasand ho, and Meri Gurya.
But finally, after an eternity he is back to showcase his remarkable performance and win our hearts. He concluded that he is back in his phase with not only one project but two big projects. On his official Instagram account, He shared footage of his two upcoming dramas. His fans and audience can't wait for his arrival back in showbiz and people are perplexing to know more about his projects.
Mohsin Abbas Haider Upcoming Drama Serials
In an interview, Mohsin revealed details about his appearance in the drama serials Ghamandi and Dill Tanha Tanha. Here are the details of his characters playing in the following Drama serials.
1. Ghamandi
The director of the drama serial "Ghamandi" shared footage of the sets of shooting on social media. It discloses that Mohsin Abbas Haider and Naazish Jehangir are pairing up for this drama serial and they are going to be playing the main roles as well. And it's the first time we have seen them together.
It is going to be streaming on Express Entertainment. In the drama serial, Mohsin's character is upstanding and he is disguised as an innocent and loving person. The story outline of Ghamandi is based on a boy's childhood love who fights to have the love of his life. Ghamandi is produced by Adnan Siddiqui in collaboration with Akhtar Hasnain. While the supporting cast of the drama serial involves Maryam Noor, Shaheen Khan, Parveen Akbar, Rabya Kulsoom, Sajeer Uddin, Ali Rizwi, and Fahad Sheikh.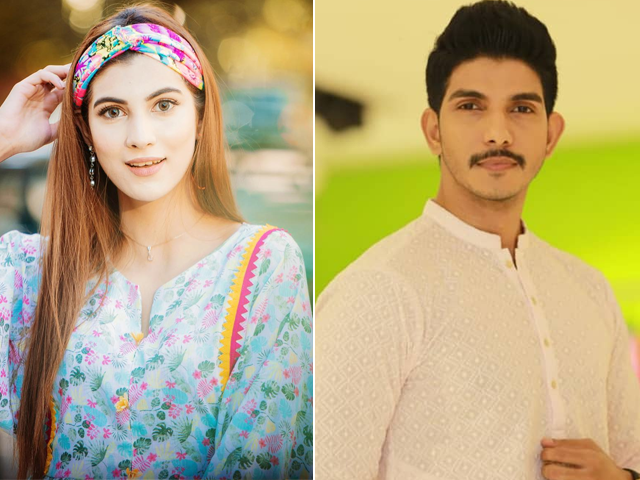 2. Dill Tanha Tanha
Mohsin Abbas Haider is going to be aired in another project in drama serial "Dill Tanha Tanha." It is directed by Ali Masood and produced by under the banner of the famous production house Momal Production. Dill Tanha Tanha is Mohsin's second drama which is also going to be aired soon only on Hum tv. Talking in an interview regarding his character in Ghamandi he concluded that in Dill Tanha Tanha his role is completely different.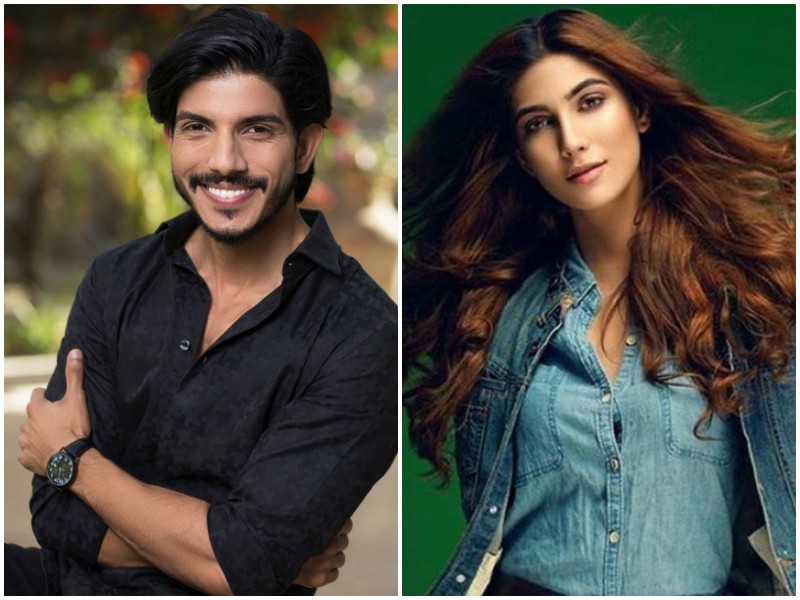 His character in this drama serial seems to be shady, conceited, and persistent. And he can restrain any obstacle for what he wants. The story outline of the drama serial is based on a fascinating voyage of a man who desires of having something but in the end, he ends up transforming into the opposite of its desires. And his interesting journey taught him the aspects of life. Furthermore, Mohsin Abbas Haider concluded that he is enjoying leading this exciting role. Though, he is the main lead of this drama serial as well. Whereas, the supporting actors include Naish Jahangir, Ali Ansari, Nabila Khan, Fareeha Jabeen, and Shahzad Malik.
Share your reviews in the comment section below!
What's your Reaction?
Love
0%
Smile
0%
Haha
0%
Sad
0%
Star
0%
Weary
0%