Undoubtedly, the Pakistani drama industry has been showing massive progress in the lane of providing the best entertainment content to the audience. However, the Pakistani dramas are not only been commended by Pakistan but also it has been flattering audience all around the world especially in India. From time to time, we have seen different outlooks of drama content that represents our society. Either it's the positive aspects or negative all have been shaped in our Pakistani Drama industry.
Just like the villains in Hollywood movies or stories. We also have seen the iconic stars of the showbiz industry playing as Villains or negative character in Pakistani Drama serials.
Top 5 Female Villains in Pakistani Drama Industry
Although, All of our dramas have a negative character which concludes controversy and adds up joy and twist to the outline of the story. In this aspect, female actresses playing as villains praised more by the audience. We have gathered you the list of the best female actresses who have played the dominant villainous role in Drama serials.
1. "Naveen Waqar" From Drama Serial Humsafar
Naveen Waqar is one the most popular actress of the showbiz industry. She is well-known for leading wicked character in Humsafar as "Sara." In the drama, she appeared to be in a love triangle in which she has seen to break the marriage of Ashar and Khirad. And due to her remarkable performance, she was been successful in grasping the attention of the audience and played a handful role in giving the drama more success.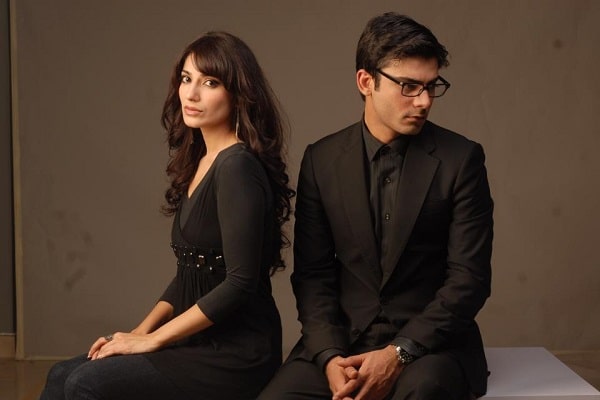 2. "Sanam Chaudary" From Drama Ghar Titli Ka par
We have seen Sanam Chaudary playing a mostly negative role and alas, she is the real queen of playing as an evil role in dramas. Her brilliant and admiring acting as "Anji" in drama Ghar Titli ka par which was applauded by her fans and followers and gave her popularity as well.
3. "Sabeena Syed" From Drama Yaqeen Ka Safar
Sabeena Sayed is more likely to play positive character dramas. She is also one of the youngest actresses in the showbiz industry. Sabeena Syed made her debut in Yaqeen Ka Safar. She has performed in the character named "Faryal." As the story outline of drama, she indicates to be an ex-lover to Asfandyar, and also bonding a friendship with Zobia, has won millions of hearts of the audience.
4. Sanam Saeed From Drama Kadurat
Famous and iconic actress Sanam Saeed has played strong roles in the history of the showbiz industry. But for the first time, she has played as "Minah" in Kaduraat as the drama itself implies hate and negative aspect, Minah, a girl who doesn't like her new family and show hatred for her stepmother and step-siblings and violating all family. Her character has been praised by millions of fans.
5. Sarwat Gilani From Drama Dil-e-Muztar
Sarwat Gilani is one of the popular actresses. She has played positive as well as negative roles in dramas. Her character names as "Zoya" in Dil-e-Muztar appear to ruin the marriage of a loving couple Adeel and Sila. Manipulating Adeel and got married. No doubt, her excellent performance has put up Dil-e-Muztar's ranking on the hit-list.
Stay Tuned to Showbiz Pakistan for latest news and updates.
What's your Reaction?
Love
0%
Smile
0%
Haha
0%
Sad
0%
Star
0%
Weary
0%