What more to expect from 2020? it seems like everyone in the showbiz industry is willing to get committed this year! Picture of Minal Khan and Ahsan Ikram went viral when the actor posted it for the first time. A lot of people were suspecting the duo's relation before. Things got cleared when the two made things public on Instagram, where Ahsan commented on Minal's latest picture and got everyone's attention.
Minal Khan Is In Relationship With Ahsan Ikram!
Not to forget Minal was in a relationship before with guy who was not from showbiz industry, even though Manzoor Khan was spotted in every event of Minal Khan and her family.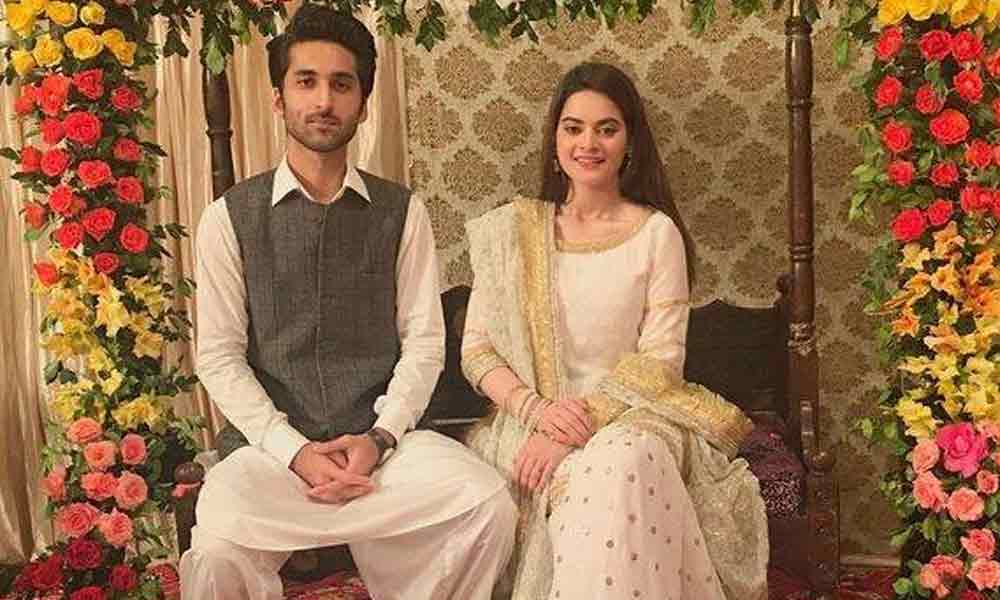 Minal is one of the most talented actresses in Pakistan. She is much appreciated for her acting these days for her much controversial drama serial "Jalan" Minal khan worked with Ahsan Ikram in the drama serial "Parchayee" the duo get along really well as we saw the reminisces about the serial on social media.
Ahsan Ikram was last seen in popular drama Pyar Kay Sadkey, where he played a love interest of Abdullaha's(Bilal Abbas) sister.
The dotting couple is also seen spending quality time at the beach too.
We can see that Love is in the air, and we wish both Ahsan and Minal the best in everything they do. What are your thoughts about this revelation? Do you like the new couple in town? Comment below!