Beirut is the capital of Lebanon and it is the largest city of Lebanon. On 4th August 2020, Tuesday was the day two very massive explosions were devastated on the land of Beirut. wrecking numerous homes throughout the Lebanese capital. Eyewitness footage shared widely on social media showed a section of the city's port area on fire before a huge blast engulfed nearby neighborhoods, flattening buildings and leaving streets littered with broken glass and debris.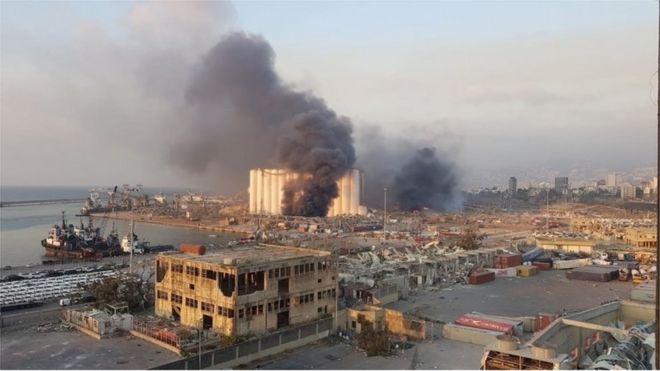 According to the Lebanese Red Cross, greater than one hundred humans had been killed, over 4,000 had been injured, even 200,000 had been left homeless. Artists all over the globe expressed their unity with people who are affected.
Following the miserable incident, Pakistani celebrities additionally expressed their sorrow and sadness on social media and increase prayers for the people who got affected by this unfortunate incident.
Celebrities tweeting on #Beirut Incidient.
Saba Qamar labelled her tweet as "My heart goes out to you the city of Lebanon"
The Iconic Actress Mehwish Hayat also express sadness saying:
The famous actor Hamza Ali Abbasi also shared his views regarding the incidient happened in the city of Lebanon.
Humayun Saeed also shared the picture of the explosionstook place in Beirut and speak to his followers to pray for the city.
Hareem Farooq tweeted that:
Mahira Khan also send her lovely prayers to the people of Lebanon.
Asim Azhar, the most popular singer of Pakistan also agony regarding the blast which flashes off the city of Lebanon.
The PM of Pakistan as well expressed greif by saying that it was "a heartbreaking news" for him.