Remember Hareem from Humsafar, well now she's all grown up and she's a heart breaker. A recent photograph of the child-star Sara Kashif Rajput surfaced and we're hit by nostalgia.
It seems as if it was actually the actress herself that posted the image on her Instagram. She's already posing like a pro. This stirs the debate – when do we get to see more of this actress on our TV screens?
Sara Kashif Rajput AKA Hareem
This child star made her debut back in 2011 with the hit drama serial Humsafar. She played the role of Hareem, the daughter of Ashar (Fawad Khan), and Khirad (Mahira Khan). She even won a Hum Award for her performance in the drama serial.
In a conversation with us, we asked Sara Kashif Rajput to tell about herself!
SP: What's your Quarantine Routine?
I wake up at about 12 or 1 Pm, cuz this quarantine got everybody lazy and then I take a bath, I spend some quality time with family and when there is nothing to do at all I mostly scroll my Instagram or I prefer doing artwork or sketching.
SP: How was your experience with Humsafar?
Really fantastic! as I was new in the drama industry, it was really an excitement for me and I loved working in that drama.
SP: How was your experience working with Mahira Khan?
Sara Kashif Rajput says it was definitely very nice she is a sweet lady and a very caring person on our set she used to help me with dialogues and stuff and the experience with her was enjoyable.
SP: Who inspired you to became a part of the Pakistan Drama Industry?
I didn't have any inspiration it was just my fate which involved me in this field.
SP: Are you going to do any new projects in the future?
Obviously yes .. I love acting and I really am always curious about finding more new ways to act and come up with new skills.
SP: Will you choose acting as your profession?
Sara Kashif Rajput answered that I will choose it as my side career.!
SP: What is the most interesting thing that people don't know about you?
The most interesting thing is that I can sing, and I am good at doing makeup and fancy art on the body.
SP: Do you wanted to be an actor in your childhood?
Not really! I never had any intention of working in such an industry but growing up and watching all how it goes and stuff I started having a feeling for acting and it kinda became my passion too and now whatever work I do I do it by heart and with a better experience.
SP: What are your favorite hobbies?
Sketching,painting,singing and research.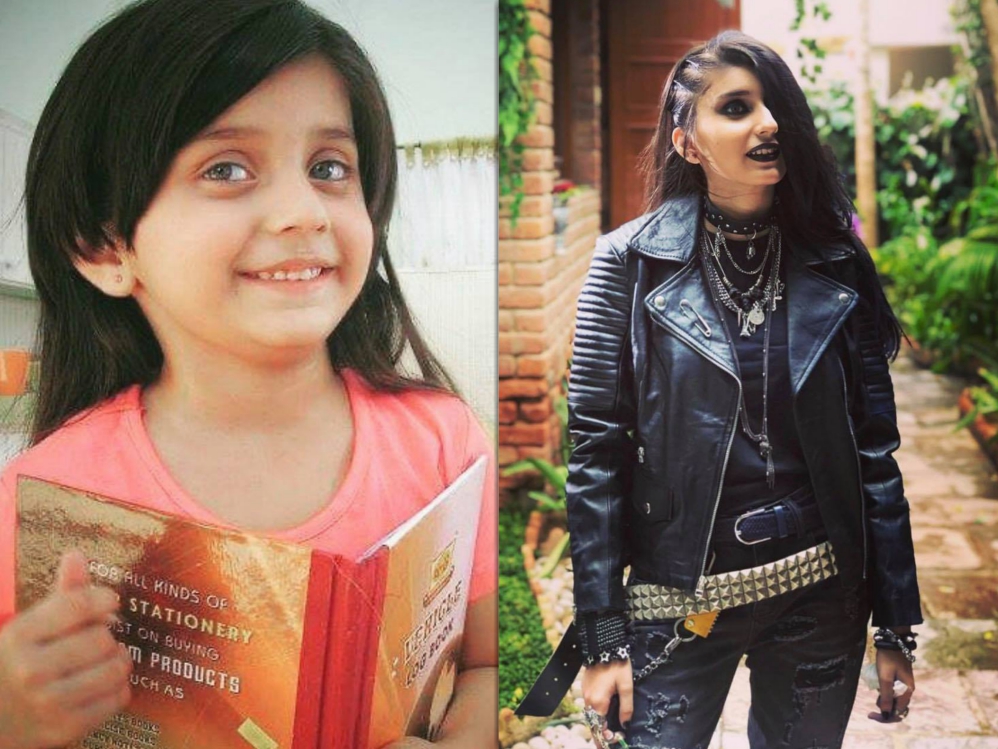 SP: Besides acting, what passion do you want to pursue?
Sara Kashif Rajput wants to pursue a career of army.
SP: What would you like remembered about you?
Being there for people and not doing the wrong to anyone.
SP: Who is your role model?
I guess I myself am a role model for me because I know how did I stay strong in some situations and I know when did I not give up and whatever I did and this kind of inspires me that yes I faced the facts the situations and how did I go through it and etc.
SP: What do you like doing in your spare time?
Painting, because it brings out the art inside of me and make me wonder.
SP: Who is your celebrity crush?
Sara Kashif Rajput celebrity crushes are Leo DiCaprio..his work and his acting skills really inspire almost everyone and Billie Ellish too.
SP: What is one message you would give to your fans?
The only message I would like to give me is that love yourself and know your importance you are the way you are don't change the good inside you and don't care about what the world will say.. stay on the right path always know that you have the whole world when you have Allah with you just care about having him satisfied not others…!
I hope you all like Sara Kashif Rajput's interview! Please give us a review in the comment section below with our celebrities here.