Prateek Kuhad is one of the most popular and iconic Indian singers. He is also one of the well-known songwriters and musicians. Presently, there has been a lot of trauma about featuring Pakistani actors into Indian entertainment platforms. We have seen the heat elonging between these two nations. Also, we know the pretty bad history regarding the banning of Atif Aslam's, music in the Bollywood Production house and there is much more at sight.

But there has been a lot of plotting in the backstage. Hania Amir who is one of the favorites and voguish actresses of the Pakistani showbiz industry. She is not only a remarkable actress but also has amazed us with her singing side. She has already vowed us with her melodic voice in Pyar hai Tumse Magar cover OST song of drama serial Anaa. Now this time she has done a rendition of Prateek Kuhad's song "Kho Gaye Hum Kahan" of the movie Baar Baar Dekho featuring Katrina Kaif and Sidharth Malhotra.
Hania Aamir Dangle her dulcet voice in Prateek Kuhad's cover
Our dimple queen and diva Hania amir shared a post on her official Instagram account she is been featuring in Prateek Kuhad cover. And all of her fans and followers are admiring her vocals and people are praising her for her beautiful voice. Even though people are desiring to hear more vocals from Hania. Besides, people are flourishing her to explore her music career because of her melodious voice.
Furthermore, having a conversation on Instagram, she also sings a few lines of the cover song while playing with her pet. Of course, we have seen her putting the best performance on television screens when it comes to the Pakistani Drama industry but besides that Hania Aamir astonishingly has also slain in the singing category. She has vowed all of us that she is a multi-talented person who is not just an actress, who is popular for her dimples.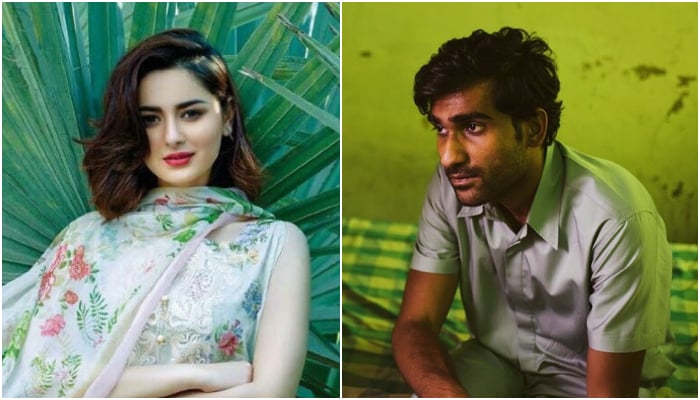 Although on her youtube channels we have seen her engaging with music instruments also we have seen her lip-syncing and singing various songs as well. She has also shared footage of her playing pianos in her vlogs and it all brings us here about her so much obsession and interest regarding music which reflects us that she is not only a wonderful actress but can also be a remarkable singer.
After seeing her astonishing performance in Prateek Kuhad's cover "Kho Gaye Hum Kahan." We all are expecting her to show up in Asim Azhar's music videos not only that she should pursue her career in the music category too. Well, we all are looking forward to seeing her doing more projects in the music category and leaving us in thunder with her soulful voice and we wish the lady good luck with her plans.
Do you also want to hear more from Hania in the future? Share your reviews in the comment section below. And stay tuned to Showbiz Pakistan for the latest news and updates.